Medium Coffee Wood Chew
Regular price
$11.00 USD
Sale price
$11.00 USD
Unit price
per
Sale
Sold out
Priced per Medium Coffee Wood Chew
Shipping from our Port Coquitlam, BC facility. 🇨🇦
Share
Protein Ingredient: Coffee Wood
Give your pup something to really sink their teeth into with Coffee Wood Chews! Our long-lasting and highly digestible chews are made from 100% natural coffee tree wood and provide a great chew for your pup while also promoting dental health.  It is a nice softwood so it is less likely to splinter into sharp pieces. Get yours today and see how much your furry friend loves them! Oh yeah, one more thing, there is no caffeine.
Length 6.3 - 7inches
Diameter 1.1 - 1.5 inches
No Chemicals
No Preservatives
100% Digestible
Although rare, this product may break off in chunks.  These pieces are digestible, however, it is recommended that you take away any small pieces from your dog.
More Information

Ingredients: Coffee Wood

Length 6.3 - 7inches
Diameter 1.1 - 1.5 inches

Our Coffee Wood Chews are a natural product, which means they may vary in thickness, shape, weight, and colour.

Please monitor your pet while they enjoy Coffee Wood and any other treat, chew, or supplement.
Guaranteed Nutrition Analysis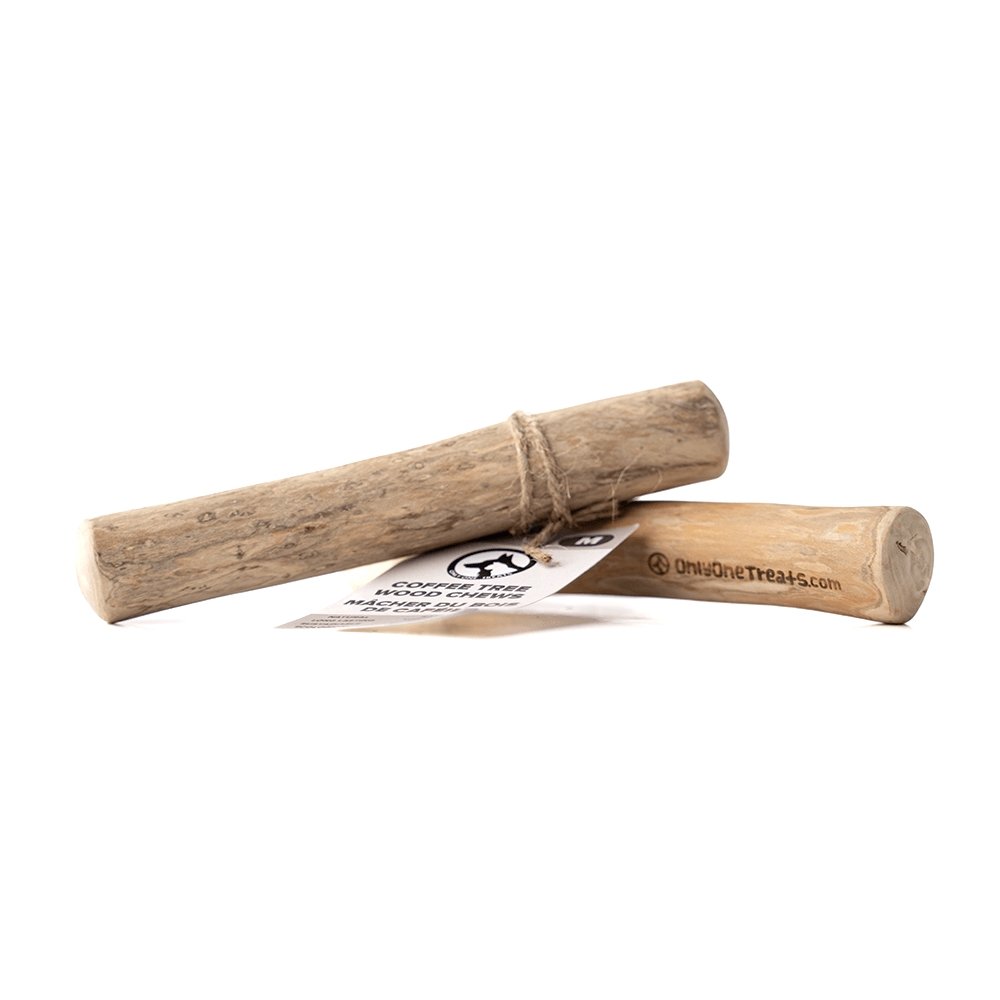 Medium Coffee Wood Chew
Add to your cart now!
Medium Coffee Wood Chew
Regular price
$11.00 USD
Sale price
$11.00 USD
Unit price
per
Sale
Sold out